thylacine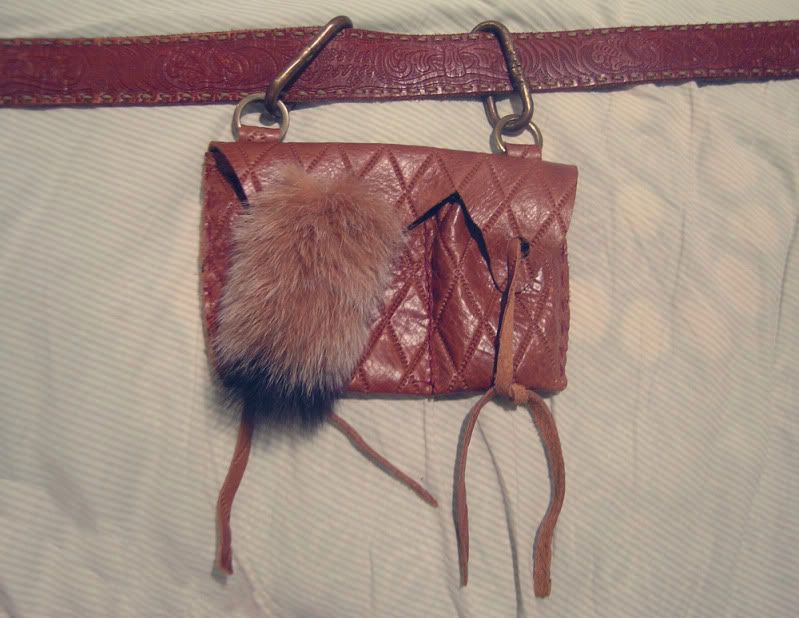 My first completed leatherworking project -- a pouch made of scrap garment leather and a lynx tail! Some found brass links and re-purposed brass rings connect it to my old belt :) Everything save for the thread are made of repurposed materials; the lynx tail was scrap too.
I hope to make other fun things like this. First I need to invest in some leatherworking tools tho!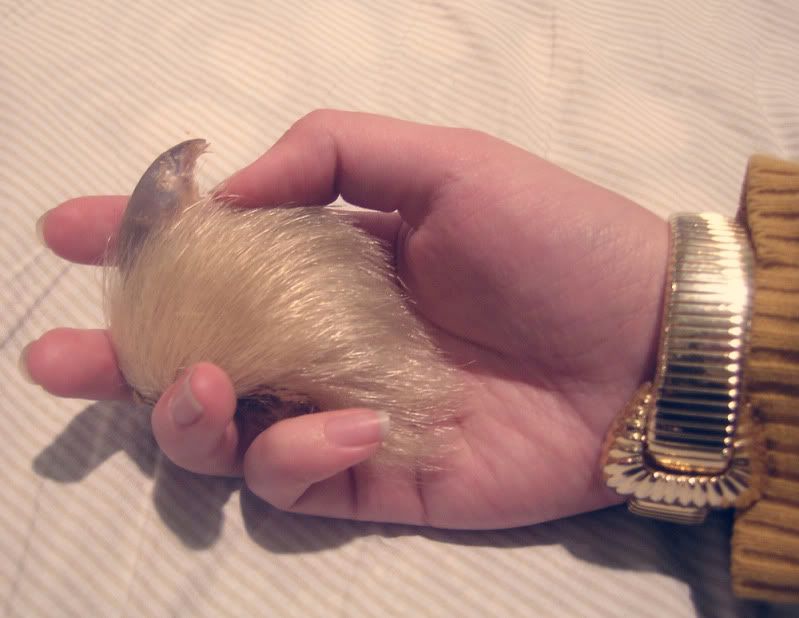 This is my most recent acquisition -- an old polar bear claw, salvaged from an antique rug. I'm not a very spiritual person, but it has a very calm and peaceful air to it. Even so, there's something very powerful about it.
Here is my collection thus far; I've posted it already on my main journal but I thought I might as well put it up here.